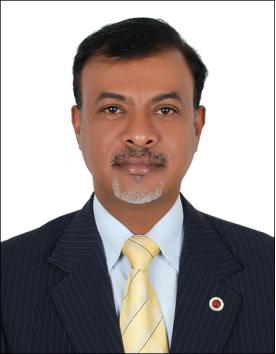 Summary
20 years in the HR Profession exposed to various industries and providing Consulting and Training Solutions to various companies and Industries in UAE, Oman, Qatar, KSA, Kuwait, Bahrain, Egypt, Singapore, India and the Far East.
Specialties
Corporate Training in Sales, Marketing, Merchandising, Customer Service, Management Development, Project Management, HR Skills, Soft Skills, People Skills etc.
 Experience
20 years of professional experience in the area of Human Resource Management.  His previous work assignments in India was with well known companies like the Toyota's, BPL, Auma (India) Limited; Coats Vyella and Titan Watches. His last assignment was with IMC as a Managing Consultant and currently the President  & CEO of Solomon Management Consultants.
Education
Bangalore University: Bachelors in Industrial Sociology & Masters in Social Work (Rank Holder)
Honors and Awards
•Certified Tutor in Institute of Leadership & Management Courses, (ILM) UK
•Certified Quality Internal Auditor (BSI,UK)
•Certified Project Management Professional (BSI,UK)
•Certified Trainer on John Adair's Action Centered Leadership Model (UK)
•Faculty in Entrepreneurship Development
•Advisor for Investors in People (IIP) Award, UK
Recommendation from few people of Solomon:
"Solomon is good at what he does… Having been in one of his management consultancy programme I can very well recommend him for what he does, to have it done the best possible way. Thank you Solomon; I enjoyed my time and gained considerable insight in the field of management at the programme!"
— Roshan Jeyanayagam (Oman)[IT Professional]
"During the trainings Session given by Solomon in our company, I found him very professional, clear in his thoughts and good communicator."
— Salah Belghith (Oman)[Project Management  Professional]
"Solomon is a highly committed person, creative thinker and innovative in problem solving and decision making processes."
— Khaled al Kwayleet (KSA) [ Sales Professional]
"I have attended numerous sessions of training and facilitation conducted by Solomon, he is very knowledgeable and can get across his content very effectively. He is insistent and will push the limits of the participants at times to ensure that the end objectives of trainings are achieved. His delivery is simple – keeps the language simple – giving him an edge in terms of reaching to the participants at large. Amiable personality, which makes him a good trainer/facilitator to be with."
— Francis Clement (KSA)[FMCG]
"Training materials are available everywhere, books cover every subject you can imagine in all aspects of life are a step away in the libraries. But what make sales training or a trainer unique is how
he deliver, the knowledge to effect and inspire trainees that what I believe Solomon's deliver."
— Mohammed Balkhsal (KSA)[Food Industry]
"Mr Solomon has helped us in developing & implementing Balanced Score Card system. His involvement in making this strategic initiative is well appreciated. He has also contributed as a leadership & management mentor. He is a great trainer & a person to work with. Wish him all the best."
— Satish Narayan (Oman) [Finance Industry]
"Solomon is a result oriented trainer coach and a committed person to achieve his goals and further offering the corporates value for money. Students can take home abundant knowledge from his experience and apply the same to their daily work schedule."
— Lion.Dr.Danny Denish (UAE) [Aero Industry]
"It had been a pleasure while working with Solomon on various projects related to Sales training. He at Masafi assisted in boosting up the knowledge platform for Salesmen and Merchandisers. Heis definitely a resource which by
far I have seen being honest in his work and introducing techniques which are workable. He is a consultant and knows how to connect with the audience. I would recommend his Company for training as it delivers quality in terms of training. I wish him the best!"
— Wajeeha Khan (UAE) [Training Professional]